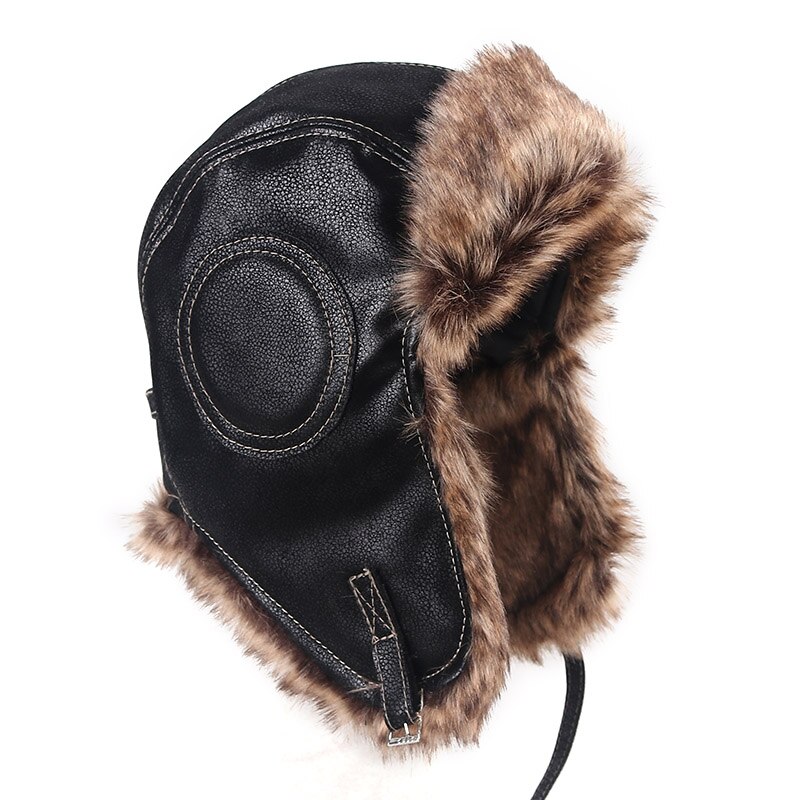 As someone who values both style and functionality, I can confidently say that the Classic Faux Leather Trapper Hat is an exceptional winter accessory. This hat combines the timeless charm of a trapper hat with the sleekness of faux leather, making it a standout choice for those seeking a fashionable and practical solution to winter's chill.
The faux leather exterior lends an air of sophistication to the hat, instantly elevating any outfit. Its neutral color allows for effortless pairing with various ensembles, whether you're going for a casual, everyday look or a more formal attire. I found it to be a versatile piece that effortlessly transitions between different occasions.
What truly sets this trapper hat apart is its exceptional functionality. Designed to withstand the coldest temperatures, it provides unparalleled warmth and protection. The faux fur lining serves as an extra layer of insulation, keeping your head and ears cozy in the harshest of winter conditions. The adjustable ear flaps offer flexibility, allowing you to customize their position based on the level of protection you desire. Additionally, the chin strap ensures a secure fit, making it perfect for outdoor activities like skiing, snowboarding, or hiking.
I was particularly impressed by the durability of the hat. Despite being faux leather, it maintains its integrity even after extended use. While caring for the hat, I followed the manufacturer's instructions, which typically involve wiping it down with a damp cloth to remove any dirt or debris. However, it's worth noting that some may require dry cleaning. Adhering to the recommended care routine ensures that this hat will accompany you through numerous winters.
All in all, the Classic Faux Leather Trapper Hat exceeds expectations in both style and functionality. Its timeless design, coupled with its ability to keep you warm and protected in harsh conditions, makes it an indispensable accessory for winter. Whether you're braving the cold for everyday tasks or embarking on outdoor adventures, this hat is a reliable and fashionable companion. I highly recommend it as a must-have addition to your winter wardrobe or as a thoughtful gift for your loved ones.